Advancement Via Individual Determination 
Mentors    |      Role Models     |     Motivators
---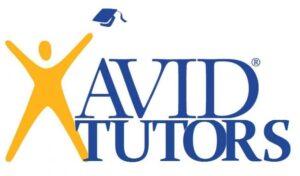 AVID Tutor Goals
The goal of an AVID tutor is to provide support to students who have the desire to go to college and the willingness to work hard. AVID tutors are actively involved in the learning, growth, and personal development of students.  Tutors share their knowledge of their personal transition from high school to a post-secondary setting with the goal of preparing students to successfully attend college.
AVID Tutor Qualifications
AVID tutors must be enrolled in at least 6 units at a four-year college or university. The tutors should be people who will work in a supportive manner with secondary students and be able to understand the delicate position they will occupy as advocates of students, yet ultimately responsible to the AVID teacher. They must be willing to meet regularly (perhaps during the lunch break) to discuss student progress and to confer with the teacher about future plans. Finally, the AVID tutors themselves should be excellent role models of motivated, organized, successful college students who believe that AVID students are capable of success.
For more information please contact
Virginia Shaw
AVID Program Manager
Email: Virginia.Shaw@sweetwaterschools.org